Jewel Tones explores the Buddha's final instruction ~ "Make of yourself a light."  It investigates this final teaching through an improvisational performance arranged by a single color.  It asks movers, musicians, spoken word and visual artists to evoke the energetic tones, textures and attitudes of a selected shade as entry into the unknown.  This process performance series relies upon the unifying happenings of color and asks artists to risk exposing our unknown relationship to being colorful, connected and free.
Links Hall  |  7:00 PM
3111 N. Western (Map)
$5 Suggested Donation

(Click Here for Map)
January 26, 2015 |  RED
Dance – Jessica Marasa
Drums – Mike Reed
Drums – Charles Rumback
When thinking of Red I think of blood and heat.  Of my heart, my veins, my anger and my fears.   It's shades signify that which is forbidden and that which I most desire.  It fills my cheeks when exposing embarrassment and reveals my vitality and uncertainty.  The warmth it brings is a reminder to attend with care and it's vividness speaks to stop and check for danger.
In the chakra system red is the color of the root chakra and is located at the base of the spine. It's energy serves to support our basic survival and motivates us to eat, rest and express ourselves physically.
This series will begin on the basic ground of beats and bodies, of rhythm and heart rate, and will be graced with impassioned players Mike Reed and Charles Rumback.
For this first performance the trio will not have met in this configuration prior to the spontaneously composed set and this configuration will not re-occur throughout the length of the series.  Please join us as the research of Jewel Tones begins to ground.
Click Here for RED Poetry and Dharma
February 23, 2015 |

ORANGE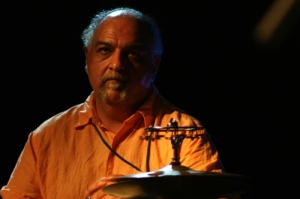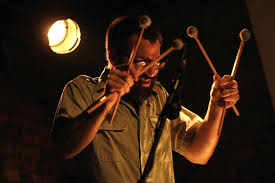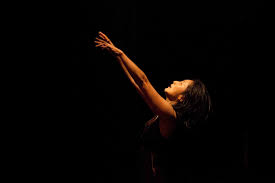 Vibraphone – Jason Adasiewicz
Dance – Ayako Kato
Dance – Jessica Marasa
Drums – Michael Zerang
Orange attracts.   It glows in the sky as the sun rises and sets with a marvelous brightness that remains close to the earth.   It is succulent and ripe, bursting at the seams with juices that quench the thirst and leave sweetness on your tongue.  It feels playful and it appears to be everlasting.
Noticing and moving with things Orange has been fun and is changing my perspective.  What has long been a color I routinely ignored is now bringing laughter into my days when spotting people sporting it's varying shades in bags, jackets, hats and scarves, lots and lots of scarves.  It is helping me appreciate that which I overlooked and showing me the orange tones in my skin.
It is the color of the second chakra, also referred to as the sacral chakra and its energy supports our cycling through states of passion, sensuality and creativity.
Jewel Tones will continue on Monday, February 23rd with the glowing and everlasting talents of vibraphonist Jason Adasiewicz, dancer Ayako Kato and drummer Michael Zerang.
Please join us as we tap into the wellspring of the color orange and share with you our offerings.
Click Here for ORANGE Poetry and Dharma
March 30, 2015 |

YELLOW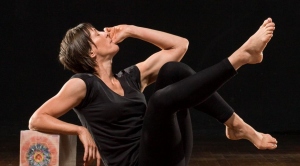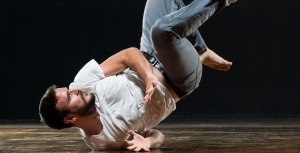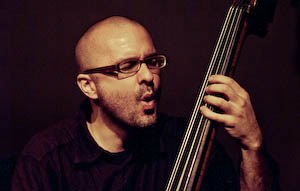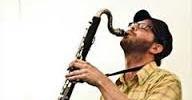 Dance – Edson Cabrera
Dance – Ginger Krebs
Dance – Jessica Marasa
Bass – Jason Roebke
Bass Clarinet – Jason Stein
Yellow is an anthem.  It's song speaks to your gut and propels you toward your path of purpose.  It's bright, blinding and rhythmically relentless; it's electric attitude blazes through the whole sky and heats all it can touch.  Its hues reveal the passing of time in the yellowing of pages, teeth and skin and it colors a stage in a process – a maturation phase of turning one's life into gold.
The treasures of yellow held my thinking on peace and non-violence.  Having moved through red and orange when I arrived at yellow my mind fixated on fire.  The image is intense and my interest in protecting the flame of peace is impassioned.
In the chakra system yellow is the color of the third chakra, the space of your solar plexus.  It is recognized to contain the space of willful action and is the spinning wheel of power and purpose.
On Monday, March 30th we will radiate the space with the humorous and heated happenings of dancers Edson Cabrera, Ginger Krebs and Jessica Marasa along with bass player Jason Roebke and bass clarinetist Jason Stein.
Click here for advance donations.
Click here for YELLOW Poetry and Dharma

April 27, 2015 |

GREEN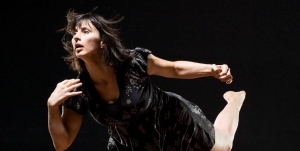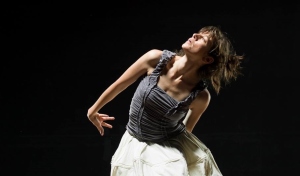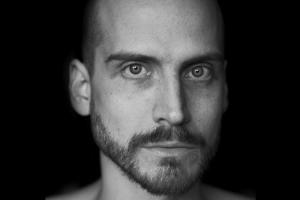 Dance – Adriana Durant
Dance – JulieAnn Graham
Dance – Lisa Gonzales
Dance – Jessica Marasa
Piano & Percussion – Michael Caskey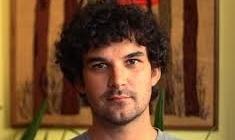 Video & Projection – Jordan Martins
Green gives and receives.  Each relates to the other and moving with balance in the two necessitates change; I thank my sister Jenny and Kermit the Frog for reminding me "It's not easy being green."
We see green spread softly and thrust upward all around as grass covers the ground and leaves begin sprouting from trees.  This may not be an easy process but it is luscious, lovely and fertile.  With loads of growth in this season it can be easy to overlook that which has been there all along…the evergreens.  Those piney, sappy, sturdy trees that have sustained the promise of vitality throughout the dryer winter months. Thank you evergreens….I see you now!
Arriving at the middle of this series and at the middle of the light spectrum I started thinking about The Middle Way. This is the Buddhist term given to the path that leads to liberation.  Also known as The Noble Eightfold Path, it is indicative of the transcendence and reconciliation of opposing views.  It is giving and receiving love.
In the chakra system green is the color of the heart chakra, it is seen as being the crown of the roots and the root of the crown.  In this central place the life blood is flowing, unceasing from our time in the womb until we pass away.
Jewel Tones carries on with the ceaselessly responsive movers Adriana Durant, Julie Ann Graham, Lisa Gonzales, musician Michael Caskey and visual artist Jordan Martins. We ask that you please join us as we pulse throughout the space rooted from this most middle place.
Click here for advance donations.
Click Here for GREEN Poetry and Dharma.

May 25, 2015 |

BLUE
Dance – Jessica Marasa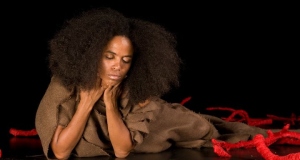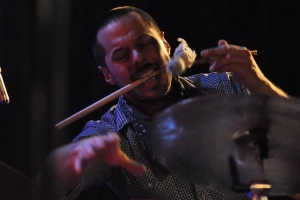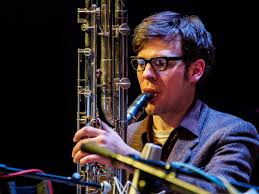 Dance – Onye Ozuzu
Reeds – Keefe Jackson
Drums – Frank Rosaly
Blue Remembers.  It remembers that wonder is a part of this world.  It remembers to wonder about how life came to be.  It remembers to wonder about the birth of stars and the motion of the sea.
Perhaps blue enjoys this wonder so much it has decided to fill the sky at twilight and to roll with the sea as it waves hello to passersby.   Whatever the reason, it is clear to me blue is a friendly color and a favorite to many.  It calms our nerves, cools our tempers, and reminds us to breathe and relax.
Blue is the backdrop of our actions.  It's commitment to remembering is what enables our life to evolve. It is the color of the seas in which we dream and the mindful memories from which our present springs forth.  It's beauty blends in and vibrates at a frequency which can handle both our gladness and our sadness.
In the chakra system it is referred to as the throat chakra and is recognized as a place of purification.  A spinning wheel concerned with communication and the vocal expression of one's inner truth.
Jewel Tones continues this Monday with the honest voices of Onye Ozuzu, Frank Rosaly and Keefe Jackson.  Please join us this Memorial Day to be together in remembering the lives lost in wars past and present and to continue wondering about the conditions of peace and the unifying happenings of color.
Click here for BLUE Poetry and Dharma.

July 20, 2015  |

INDIGO
Dance – Josh Anderson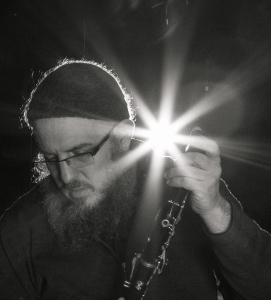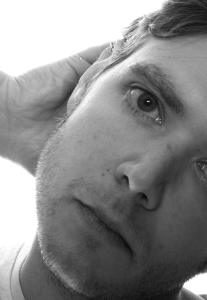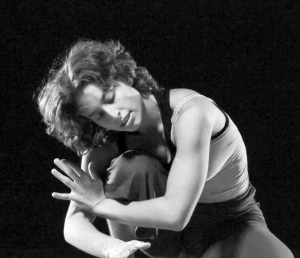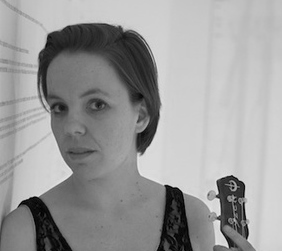 Clarinet – James Falzone
Dance – Sarah Gottlieb
Dance – Jessica Marasa
Violin – Ellen McSweeney
Piano & Harmonium – Dan Mohr
Indigo is all inclusive.  A hue with a different view, it is the color most commonly debated for its inclusion as a spectral shade.  Though the spectrum is often divided into named colors, any division is somewhat arbitrary; the spectrum is continuous.
These harmless arguments for or against its distinctive inclusion illustrate the challenges we face in seeing eye to eye.
Located near the brow in the chakra system, Indigo is the color associated with the sixth chakra – commonly referred to as the third eye.  In this system it is recognized as a place of vision, intuition, imagination and beauty.
In the screen of dreams, Indigo imagines our capacity to see all the shapes and shades of light as varying wavelengths, none in a race against another, each steadily streaming, in their own time, sourced from the shared sun and reflecting the same light.
Please consider continuing on this journey with us as Jewel Tones lands in the imaginative and inclusive makings of musicians James Falzone, Ellen McSweeney, and Dan Mohr moving with dancers Josh Anderson, Sarah Gottlieb and Jessica Marasa.
Click here for INDIGO Poetry and Dharma
August 24, 2015  | 

VIOLET
Vibraphone – Jason Adasiewicz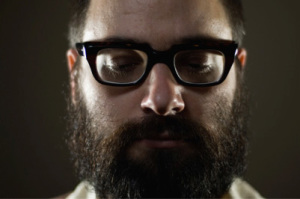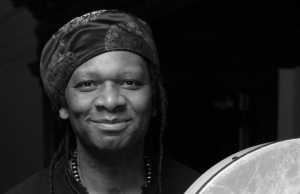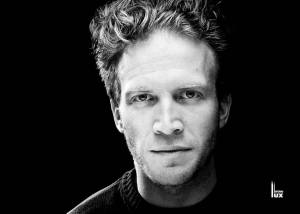 Drums – Hamid Drake
Dance – Tim Heck
Dance – Jessica Marasa
Violet perseveres.  Situated on the threshold of the visible and the unseen, violet punctuates our arrival at the unknown.
It's deep and divine hue allures us toward transformation and supports our knowing which way to turn as things fade to black.  Its persistence keeps us connected to the continuity of our chosen course and helps humble our hearts and raise our spirits along the way.
In the chakra system violet is the color of the crown chakra, the seat of wisdom.  In this shade is where we change self-consciousness into self-knowledge.  Where we dwell in a non-dual view and reside in wholeness and love.
Please join us as this series comes to the end of the light spectrum within the complete and compassionate houses of musicians Jason Adasciewicz and Hamid Drake and movers Tim Heck and Jessica Marasa.
Click Here for VIOLET Poetry and Dharma

October 25, 2015 | SPECTRUM

Jewel Tones' monthly explorations into the Buddha's final instruction "make of yourself a light" have reached a visible end.   It finishes by celebrating the individual colors presented throughout the series with one final performance where the entire spectrum is in play.
Thank you to all of you who have attended and revisited this series as it progressed in tone and time.  And thank you to each of you for opening these emails and reading my reflections.
SPECTRUM will be a unique evening and I have asked one artist from each shade to return for one final exploration into the unifying happenings of color.
The evening features
– the instinctual and inventive Mike Reed in Red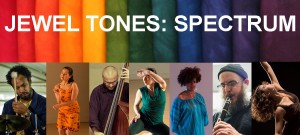 – the spry and spellbinding Ayako Kato in Orange
– the powerful and peaceful Jason Roebke in Yellow
– the lustrous and lively Adriana Durant in Green
– the wild and wonderful Onye Ozuzu in Blue
– the divine and defined James Falzone in Indigo
– and yours truly, the colorful and coordinated Jessica Marasa in Violet
Lighting the evening will be designer Jacob Snodgrass and dropping in for a special song sung for you is guest Sima Cunningham.  The beloved floor cushions and colorful cuisine will be provided for your comfort by the Cenacle Retreat Center and Mary, Jennifer and Natalie Marasa!
Please bring your beauty and come celebrate your color of choice.
Click here to purchase advance admission.
Click here to view poems inspiring Jewel Tones