(progress in performance)
Fourth Mondays @ 7:00 PM
February 27 | March 27 | April 24 | May 22 | June 26
Culminating Show
August 24 – 27 @ 7:00 PM

Links Hall at Constellation
3111 N. Western (Map)

SET FREE is produced by The Watering Can and Links Hall and supports the progression of creative work through performance.
Recognizing that public performance delivers different discoveries than those found in the studio, SET FREE creates the possibility for one's studio and performance practices to be interwoven as an artist's project progresses over time.
A SET FREE residency at Links Hall includes five Monday evening showings shared amongst four artists each receiving 25 minutes per evening to repeat and revisit the development of their work. The series ends with one final weekend performance split amongst all four artists involved.
To increase awareness and appreciation among artists working with SET composition and FREE improvisation, this structure encourages emerging and experienced makers to prioritize the process of understanding one's own overlapping practices to be, in and of itself, the final destination.
Participating artists in the 2017 series are J'Sun Howard, Jessica Marasa & Katie Ernst, BraveSoul Movement, and Lindsey Barlag Thornton.
Tea and light snacks will be served at each performance.
ABOUT THE ARTISTS
J'Sun Howard Working On Better Versions of Prayers
Working on Better Versions of Prayers makes a charismatic space for black boy joy. A poetic testimony that miracles erupt at any moment. Through self-portraits, ecstasy, and forms of floating–disappearing, hollowing, and possession–this work also flirts with notions of divine radical presence and how it holyficates.
J'Sun Howard is from Chattanooga, TN. A Chicago Dancemaker's Forum Lab Artist (2014), his choreography has appeared at local venues Links Hall, Northwestern University, Sonotheque, Lincoln Square Theatre, Insight Arts/Center for New Possibilities, Epiphany Church, and Rumble Arts. In 2009, J'Sun was selected to be a LinkUp Residency to deepen his artistic practice at Links Hall and in 2010 he was granted the Julius Margolin "Youth in Labor" Award to protest at the gates of the School of Americas in Fort Benning, GA. He has also performed at Patrick's Cabaret (Minneapolis, MN), had work commissioned by the Chicago Academy School for the Arts and Evanston Township High School​, and been a sponsored artist at High Concept Laboratories and in residence at the University of Illinois Urbana-Champaign. J'Sun has performed for many choreographers including Malcolm Jason Low, Asimina Chremos, Sara Wookey, Paige Cunningham, Selene Carter, but most extensively with collaborators Darrell Jones and Damon Green in their research of (e)feminized ritual performance, which received a 2013 Bessie Award in support of Hoo-Ha (for your eyes only). His collaboration, Utopic Monster Theory, with poet Jennifer Karmin has been performed in exhibitions "I Can't Breathe" at ARC Gallery, "Law and Disorder" at Women Made Gallery, and Small Traffic Press's production of Poets Theater Festival (San Francisco, CA), and the bi-yearly IN>Time Performance Festival.
William Harris is a Chicago native and proud alumnus of The Happiness Club Chicago. A dancer with a background in Breaking, Modern, and House, Harris recently completed the undergraduate program at Columbia College Chicago with a Bachelors of Arts in Dance. William provides mentorship and guidance to Chicago youth in pursuit of studying, uplifting, and elevating social forms of dance.
Dedrick "Deddy Bank" Gray is a native of Chicago, IL. He began dancing in his early teens, and then continued his training at Columbia College Chicago earning a BA in Marketing and Dance. He's a company member of Muntu Dance Theater of Chicago. Dedrick is also attended Jacobs Pillow school of dance two years in a row under scholarship. He has worked with and performed pieces by choreographers which includes Onye Ozuzu, Matthew Williams, Kia Smith, Camille A. Brown, Moncell E. Durden, Darrell Jones, Francine Ott, Kelsa Robinson, Dianne McIntyre, Ni'ja Whitson, D.Saleba Grimes, and from Red Clay Dance Company and Urban Bush Woman. Dedrick continues to develop his own unique style as a choreographer and teaching artist. He researches and explores the movement of House, West African, and modern dance and finds connections between the African Diaspora and black and urban culture in the United States.
Katie Ernst & Jessica Marasa
Evergreen
Evergreen takes inspiration from the trees whose leaves remain year round. With this life giving strategy at heart,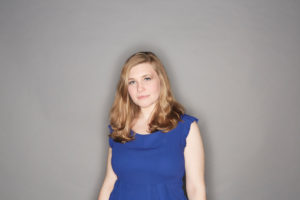 bassist Katie Ernst and Jessica Marasa use their improvisational interests to practice the possibility of continuity. This possibility employs the process of shedding one's will and increasing one' willingness to trust the life in each moment as it arises, remains and passes away.
Katie Ernst is a bassist, vocalist, composer, and improviser in Chicago. Her recent creative projects include collaborative trio Twin Talk, chamber duo Wayfaring, and "Little Words," an original song cycle based on poetry of Dorothy Parker. She has been profiled in the Chicago Tribune, the Chicago Reader, and Jazziz Magazine, among others, and has performed nationally at festivals and performing arts centers, including the Chicago Jazz Festival, Rochester International Jazz Festival, Chicago Symphony Center, and the Kennedy Center for the Performing Arts.
Jessica Marasa is founder of The Watering Can and works to cultivate opportunities for herself and her community to repeatedly give and receive their interest in dance and performance. Chicago has served as a place of discovery and collaboration for Jessica since 2006 where she continues learning from and performing with Chicago's remarkable artists including Kristina Fluty, Ayako Kato, Onye Ozuzu and Molly Shanahan. Recently her efforts have been included by Laura Molzhan as one of the "Dance Top 10 for 2015" in The Chicago Tribune and by Newcity as one of their "Players 50" for 2017.
BraveSoulMovement
PlayGround

PlayGround digs into the art of play as the basis for discovering, challenging and breaking boundaries of the physical, mental and spiritual world. Rooted in participatory action, this work seeks to provoke dialogue, stimulate the senses, and foster energetic states of delight.
BraveSoul was born organically in 2016 as the newest iteration of a 15-year synergy between two of Chicago's influential street dance artists: Daniel "BRAVEMONK" Haywood and Kelsa "K-Soul" Robinson. BraveSoul, which focuses on concert and site-specific dance performances, education and social/community-building practices, is rooted in the movement languages and cultures of Hip-Hop and House, as well as martial arts, a wide-range of improv traditions and other Afro-diasporic movement languages. BRAVEMONK and K-Soul share a connection with Spirit as a central driving force in their relationship to movement. As BraveSoul, they seek to engage the mind, heart and senses through embodied dialogue and collaborative artmaking processes.
Daniel "BRAVEMONK" Haywood: Dancing since the youthful age of 3yrs old, Daniel Haywood, known as BRAVEMONK in the Hip-Hop community, is an eclectic, passionate and energetic soul, whose dance was inspired by Gung-Fu (Martial Arts), his older siblings and various street dance styles. As an Artist, Performer, Choreographer and Educator BRAVEMONK has traveled throughout the U.S. and Internationally speaking, judging, hosting, dancing and teaching at many cultural Hip-Hop events. He has worked closely with the University of Hip-Hop, Temple of Hip-Hop, Urban Arts in Action Movement, Hip-Hop Congress, the Universal Zulu Nation and the U.S.A. States Department. Over the last 18+ yrs BRAVEMONK has dedicated his energy towards understanding the origins, developing concepts and mastering the foundations of Hip-Hop's cultural dance form known as B-Boying/Breakin, while also focusing on Freestyle, House, Hip-Hop, Choreography, Movement, Music, Health & Fitness through BRAVE MOVEMENT™ & BRAVE MOVEMENT DANCE™. BRAVEMONK, viewed as a Cultural Ambassador and leader in the Hip-Hop community, is a member of Chicago's legendary and internationally recognized breaking crew, Phaze II – Crosstown Crew (Est. 1982), as well as a founding member and leader of Awesome Style Konnection (A.S.K.), a Chicago-based all-elements crew, and F.E.W. Collective which joined artist activists from across the City to create social change through the arts in Chicago and overseas. Most recently BRAVEMONK is a member and mentor of brother crew and All style + Artist collective ALKEMY. BRAVEMONK is also a founding contributor & the Co-Host of Power Style Radio an Internet Radio Show & AM Station for Bboys/Bgirls, Urban Dance & Hip-Hop Culture, and an Advisory Board member of the Chicago Dance History Project (CDHP) a Non-Profit that seeks to investigate, preserve & present oral and corporeal histories of theatrical dance in Chicago and its vicinity.
Kelsa "K-Soul" Robinson is a dance artist and educator with deep experience and training in the underground house, Hip-Hop and street dance communities. Kelsa is a member of Venus Fly, an internationally known all-styles crew. She has performed and served as a guest artist at venues including: B.Supreme (London, UK), B-girl Be (Minneapolis, MN) J.U.I.C.E. Hip-Hop Dance Festival (Hollywood, CA), and Pritzker Pavilion (Chicago, IL). Kelsa is a lecturer at The Dance Center at Columbia College Chicago where she teaches technique, pedagogy, dance studies and community cultural development courses. Kelsa dedicated much of her career to working at the intersection of activism, community building and the arts. Since Spring 2013, she has been co-curator of The B-SERIES, a biannual festival celebrating hip hop culture and bringing the grassroots hip hop and street dance communities into verbal and embodied dialogue with students, faculty and staff. From 2005-2011, Kelsa developed and managed Culture Builds Community, an initiative that won Cityfolk the Governor's Award for the Arts in Ohio (2009) in Community Development & Participation. As a consultant for the Center for Arts Policy at Columbia College Chicago, Kelsa Developed the evaluation project for LISC/Chicago's 3-year pilot program, Building Community Through the Arts(BCA), for the New Communities Program, Quality of Life neighborhood planning process. Kelsa holds a bachelor degree in sociology from the University of Illinois at Urbana-Champaign and a master of urban planning and policy from the University of Illinois at Chicago.
TBA
Lindsey Barlag Thornton
Lindsey Barlag Thornton is an interdisciplinary artist making work at the intersection of experimental theatre and performance art. Her solo and collaborative practices hybridize text, sound, and movement to explore our experiences of pain and joy in contemporary life. There is often unabashed singing, dancing, and humor. As a deviser, she discovers the performance through its making, playing with improvisation and composition. For SET FREE, Lindsey will be devising a new performance that builds upon her interests in the metaphysical and existential through an examination of our daily lives that we live out alone, together—and sometimes both, simultaneously—here on earth and beyond.
Lindsey Barlag Thornton's theatre, performance and installation based work has been seen at/with 2nd Floor Rear, Archer Ballroom, Chicago Home Theatre Project, The Copernicus Center, Defibrillator Gallery, The Gift Theatre, The Haggerty Museum in Milwaukee, HI typ/O, Links Hall, Hyde Park Art Center, IN>TIME 16 Performance Festival, Mana Contemporary, The Museum of Contemporary Art, Steppenwolf Theatre Company, Sullivan Galleries, Tritriangle Gallery, Tympanic Theatre, and Whitebox Studio Gallery, as well as in abandoned storefronts and on the streets of Chicago. With artistic partner Amanda Dunne Acevedo, Lindsey collaborates under the name Genesis. Together they curate the bi-annual HybridSalon, an evening of new performance made in collaboration by artists working across artistic disciplines. Lindsey is a MFA graduate from the School of the Art Institute of Chicago, where for the last two years she has produced The New Blood Performance Festival at Links Hall. She has taught theatre and performance for Fringe Benefits at universities in the UK and Australia, for the Playwright Discovery Program at The Kennedy Center in D.C., and in Chicago for American Theatre Company, Auditorium Theatre, Gift Theatre, Northlight Theatre, Steppenwolf Theatre, and Writers' Theatre. Lindsey currently teaches Movement at ChiArts, Chicago's only public high school for the arts, and is a teaching artist at the Museum of Contemporary Art.